This year I was honoured to support the Lord Mayor's Business Awards and create an artwork for the event.
The Lord Mayor's Business Awards recognise the best and most innovative businesses and entrepreneurs in Brisbane. The awards centre on the energy, drive and passion behind businesses in any commercial or industrial sector contributing to the growth of Brisbane's economy.
The awards gala was held in late October and my new artwork, Clock Tower Romance Under a Papaya Sky, was presented as a gift to the award winners.
Depicting the Traffic Signal Box that Debra painted as part of Brisbane Art Force Project located on Adelaide Street at King George Square, this painting reflects the brilliant orange sky's that so often grace Brisbane in the early morning or late evening. These vivid hues are due to a phenomenon called Rayleigh scattering.
When Debra arrived at sunrise to paint the Traffic Signal Box, she found this urban environment enveloped in stillness where the light played with the colours and shapes amongst the different architectural elements.
The two Clocktowers hold the connection to a familiar and enduring place in time.
Click the button below to see Clock Tower Romance Under a Papaya Sky!
Will your present arrive under the tree in time?
Australia Post has announced the cutoff dates for domestic Christmas Shipping are December 16th for regular parcel post, and December 21st for express post.
We will do our very best to make sure any orders are lodged by the cut off dates but please let us know if you need something sent express!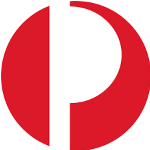 Introducing, Bongo and Brizzy the Bin Chickens!
Do you love going to the park and sharing your leftovers with the local fauna, whether you want to or not?

Do you have fond memories of going to South Bank as a kid, only to have your slice of pizza stolen from you by a suspicious-looking bird?

Well, don't worry, because Bongo and Brizzy the Bin Chickens won't steal your chippies when you're not looking and certainly won't invade your space.

In fact, Brizzy and Bongo are the friendliest Bin Chickens you'll ever meet!

Fabric printed in Carole Park by Rameez (AppliK) and handmade in Beaudesert by Erica (Just Be It)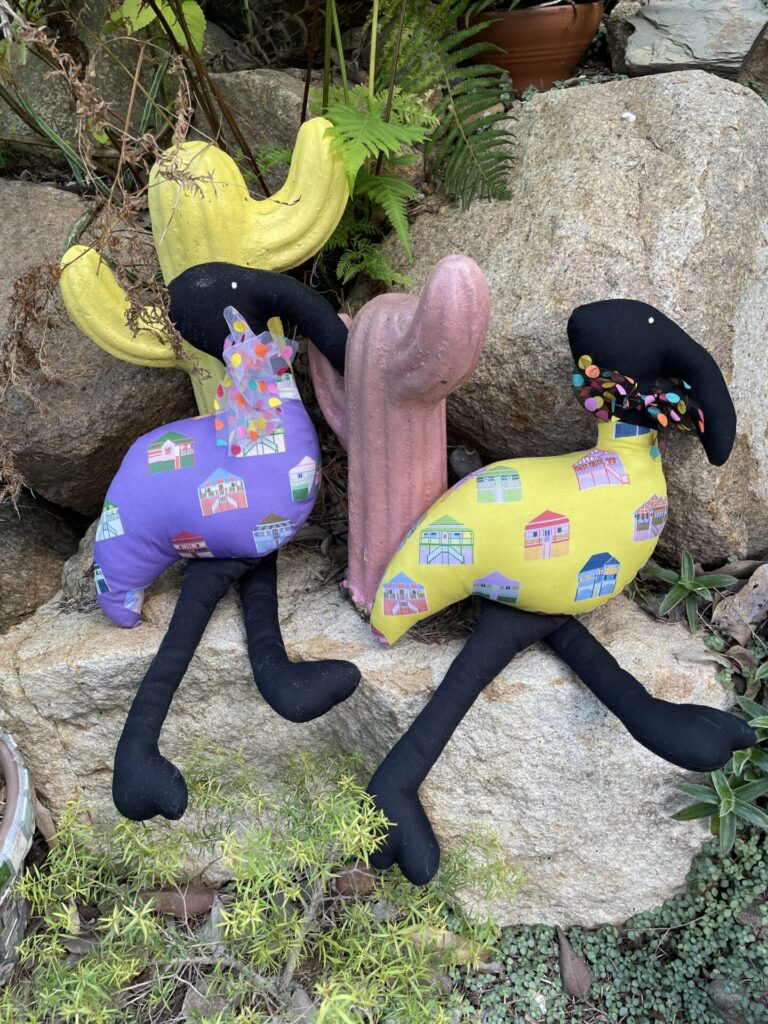 Limited Time Special!
The first 15 orders of a Bin Chicken will receive a free Bin Chicken Pin or pair of Socks!

Thanks to our friends at Bush Bling and Funky Sock Co., check them out to see more exciting and colourful goodies!
There's no place like home for the holidays!
In the Hood household, we celebrate Christmas a little differently from other people. Since around 2010 we decided to do away with the tree, with its tinsel that sheds everywhere and lights that never work properly, despite saying that you would replace them or change the batteries before Christmas this year (and every year). Instead, we have a Christmas stick, spraypainted in festive silver, with enough branches to hang some baubles and a small amount of tinsel. This was certainly quite a shock to Hayden during his first year working for me, but he's since learned to embrace the stick as well and we hang it up in the studio, decorate it, and promptly forget about it until March when he's sick of it stabbing his head every time he goes near it.

What are some of your unique family traditions?
As a thank you to our Mailing List Subscribers, we are giving them a free Confetti Christmas Decoration when they use their exclusive promo code during checkout.
If you'd like to sign up and enjoy some exclusive discounts, content, freebies and early access to certain products, Click the link below to sign up and stay in the know!
Sign up to our mailing list!